The community buildings are the Queen's Hall and Cuckfield Village Hall.
Cuckfield Village Hall
Cuckfield Village Hall is proving to be a very popular venue.   The smart new kitchen, courtesy of a Heritage Lottery grant, and redecorated north hall are ideal for children's parties and other events.  The Pre-School Playgroup continues to operate there and we hope to attract more regular hirers in the evenings.
The vandalism at the start of 2019 was distressing and costly for all, so we now have a new CCTV system in place which will hope will deter any further incidents in future.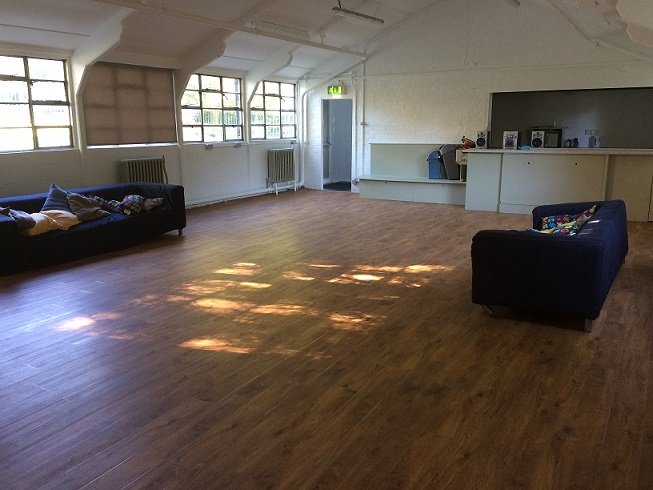 The Queen's Hall
The major external redecoration and new hall floor undertaken over the past couple of years has meant that only general maintenance has been needed recently.  However, as with any old building, there are constant problems with the fabric and regular essential maintenance projects.
The garden has been a major focus this year and we now have a delightful gazebo and outdoor chairs and so are able to offer outdoor weddings as part of our marriage license.  This has proved a very popular option with couples planning their wedding ceremonies in the hall.  You will see some lovely photographs from recent weddings on the website.